This was supposed to be up quite some time ago, but I've been putting it off. It's not everyday that I'm in the mood to blog. Tonight's a quiet night. My clock reads 3am on a Saturday morning. I am giving it a go.
On the 4th till the 6th of March this year, I had the opportunity to visit Singapore on work-related grounds. My company is a medical distributor for various brands, and the product that I'm handling is called Lumenis (USA). They would host a Distributor's Meeting anually, and this year, Singapore was the venue for the Asia-Pacific Distributor's Meeting.
For this trip, my manager (aka the Boss) and another colleague went with me. It was a tight scheduled meeting. I reached Singapore on Sunday evening, to be immediately ushered into a fancy restaurant with distributor's from all over Asia. As I looked around, I realised I was the youngest punk there. The rest of the folks occupying the tables were in their mid-30s to late 40s. Other than my female colleague, who's a year older than me, everyone else was an old-timer. They've been in this medical industry for years. And for a moment, I felt like a noob in their presence.
The next day, I was practically stuck in the Mariott Hotel on Orchard Road from morning till night. We had many talks and discussion and at one point, I had to give a presentation in front of these veterans. It was intimidating, but also rewarding as they did give me a pat on my back for the good effort. After all those meetings, it was a fantastic buffet dinner. I'm not complaining. They really fed us well:)
I tried my best to enjoy Singapore, but the meetings was just draining. At the first chance of escape, I took it. My colleague and I explored the streets after everything was over, which was aroudn 10pm. Just walking along that 1km stretch, I discovered so many interesting places that I would have wanted to visit, if only it was open.
My bus back to Malaysia the next day was at 10am. That left me very little time to do what I wanted to do. I went to Singapore wanting to get loads of things, but since my departure time was way before any of the stores came alive, I just had to make do with photographs.
All in all, it was a fun experience. I'm still learning the art of play while working.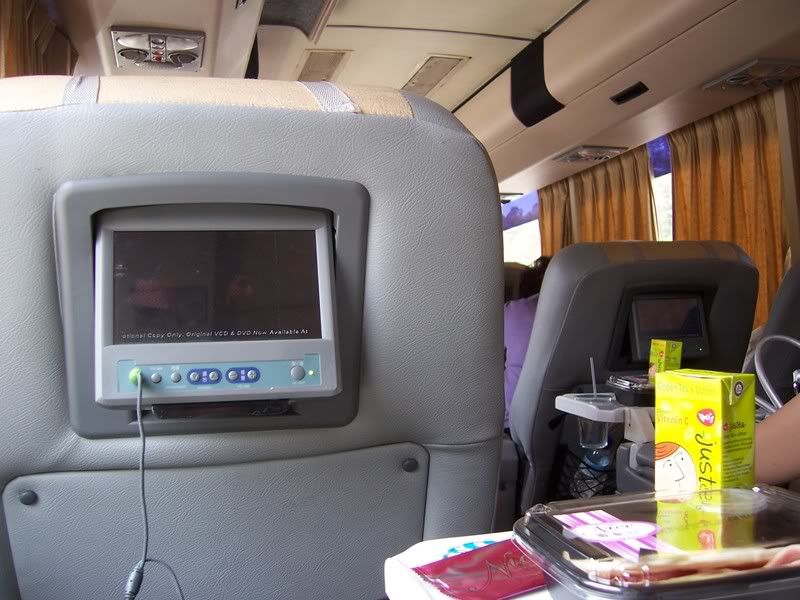 This is the fancy bus that I boarded to Singapore. Felt kinda like the airlines.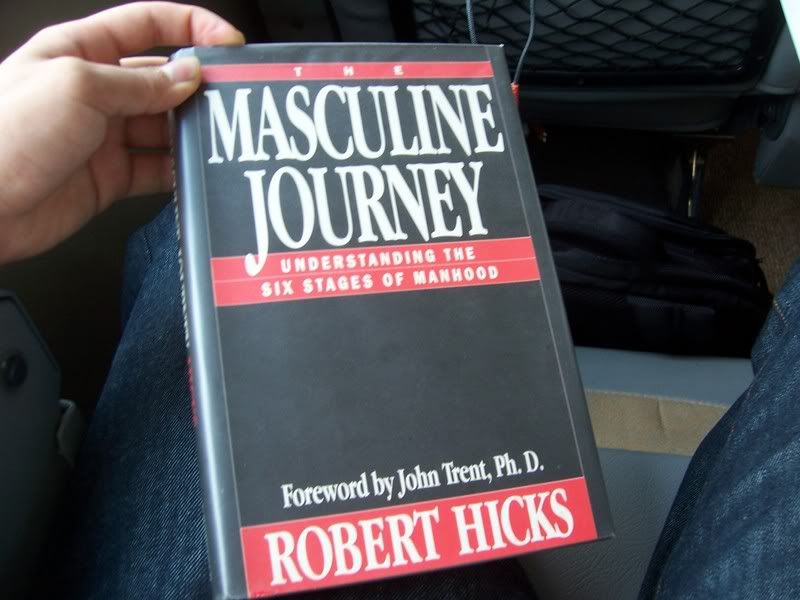 The solid stuff that kept me occupied. A really good book.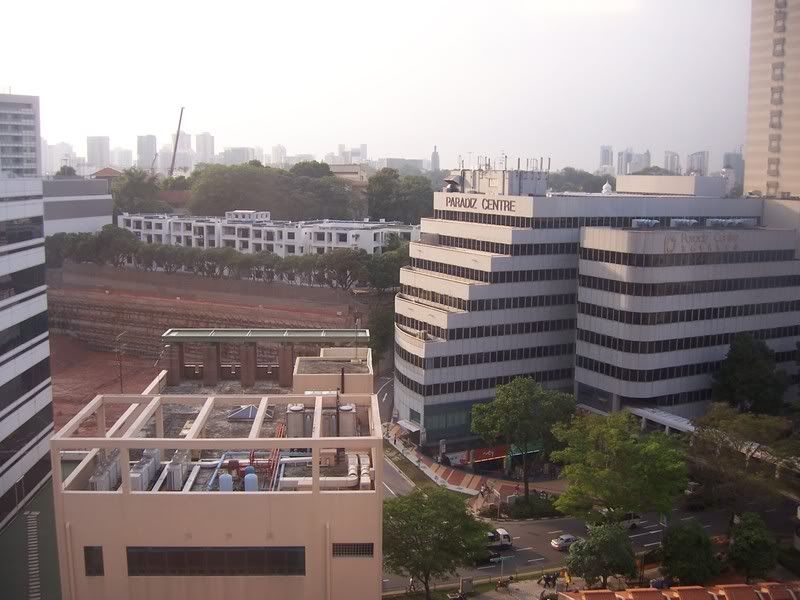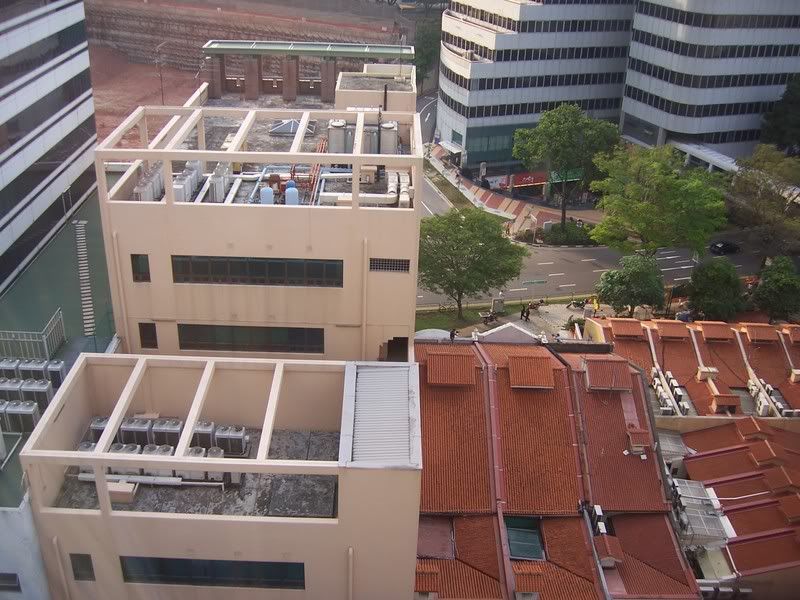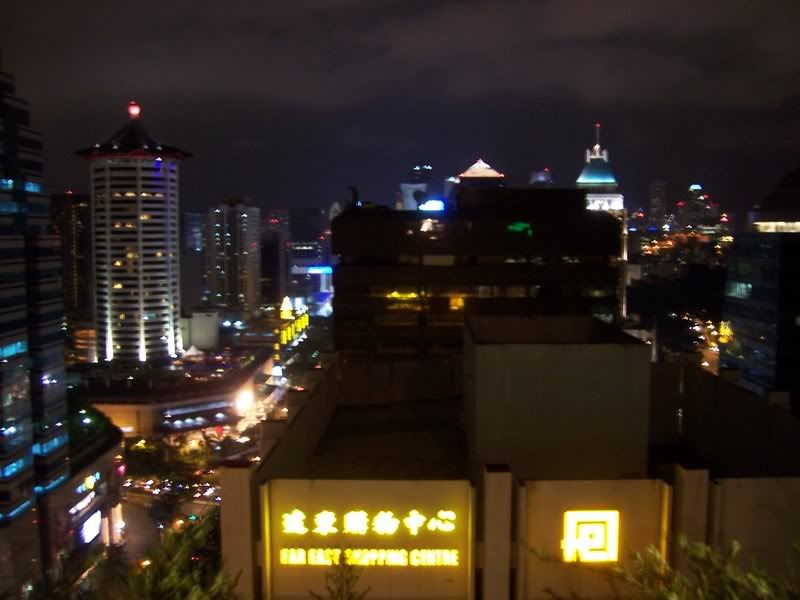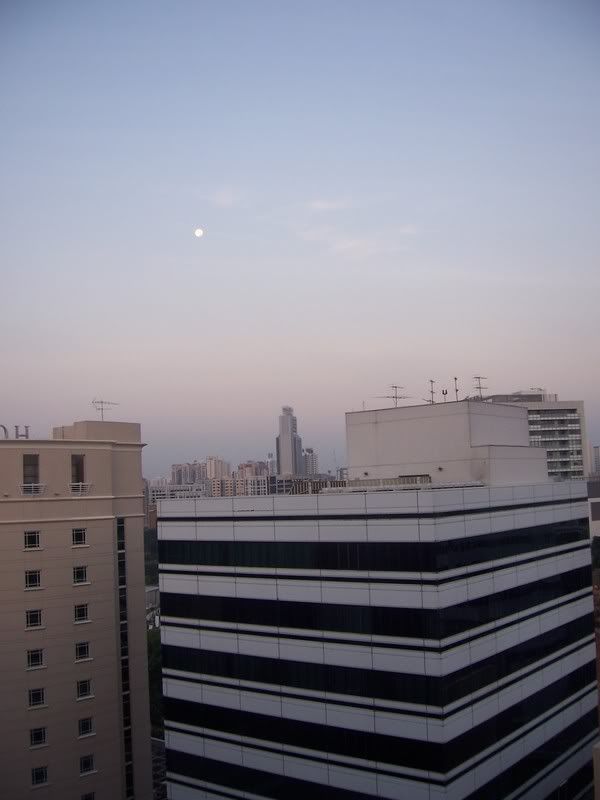 The view from my room on the 11th floor.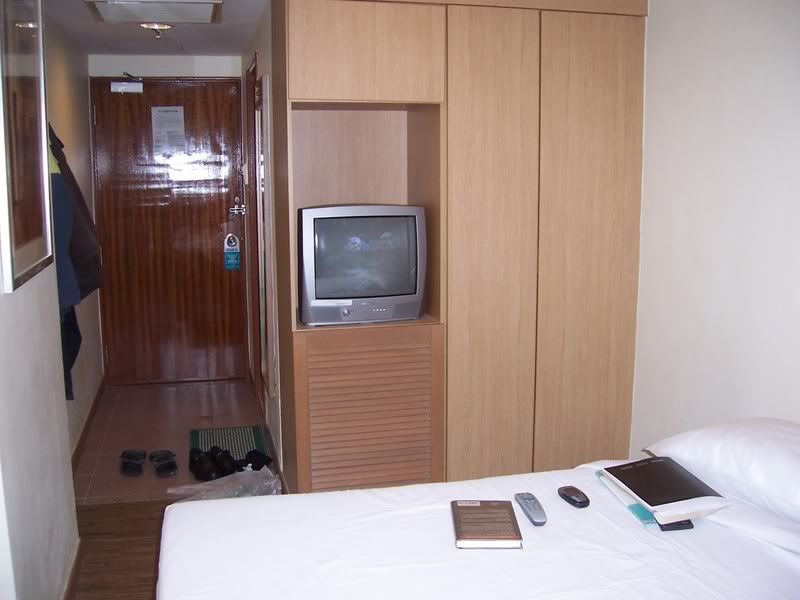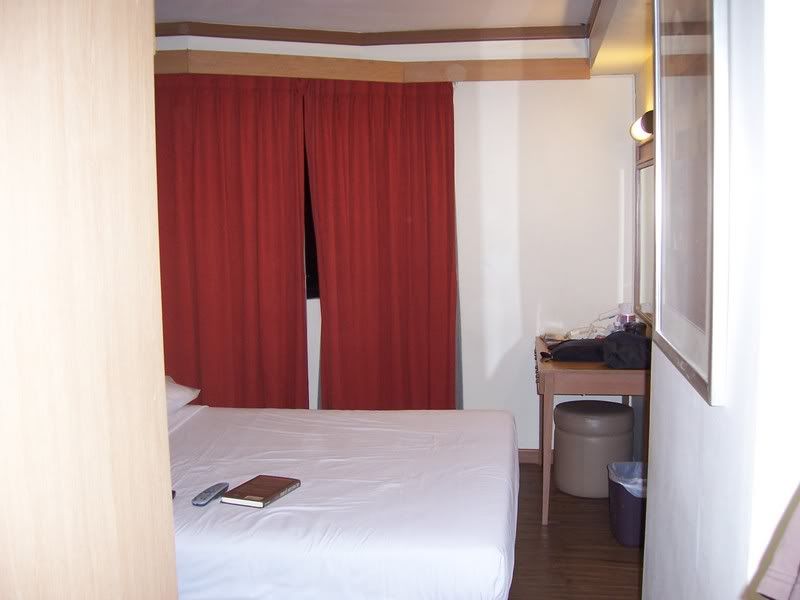 What should I expect from a budget hotel?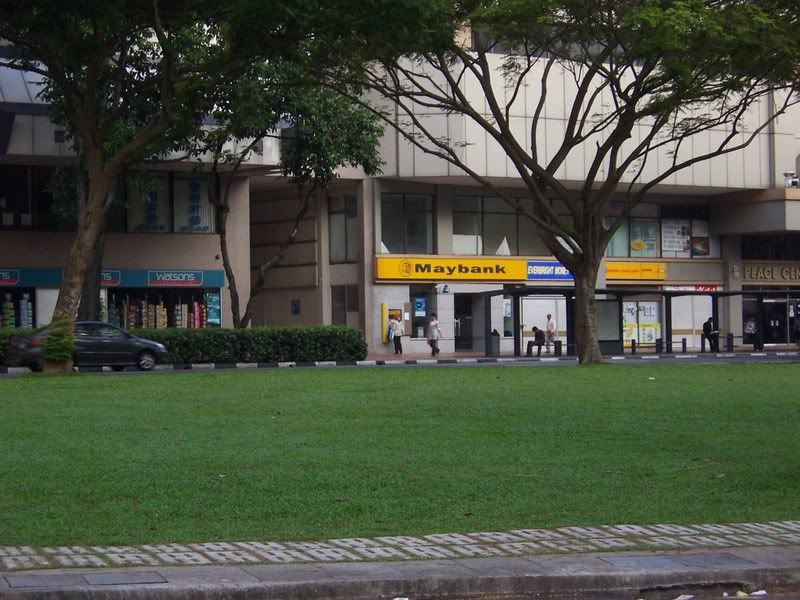 A familiar sight that brought me closer to home.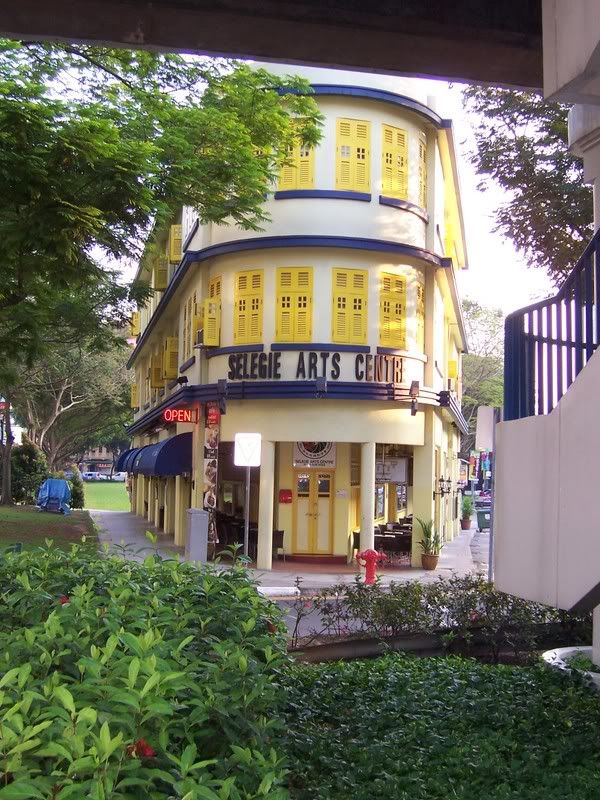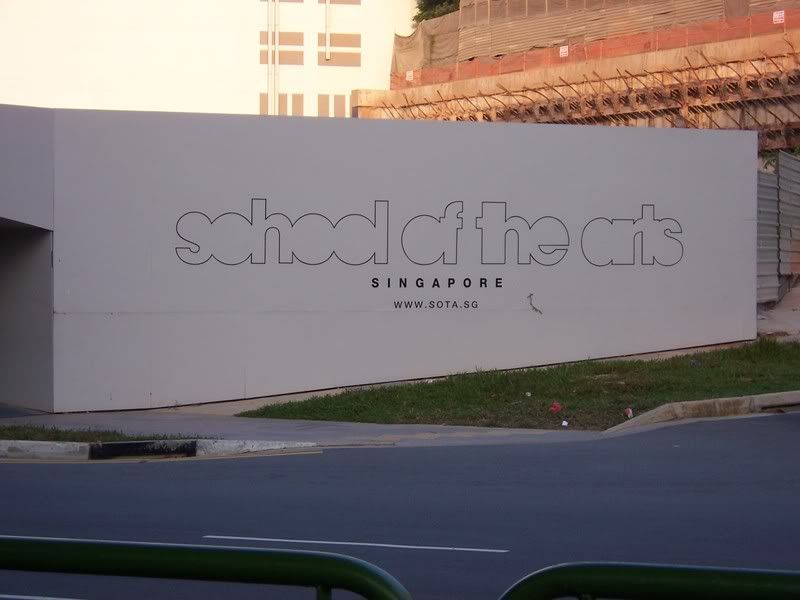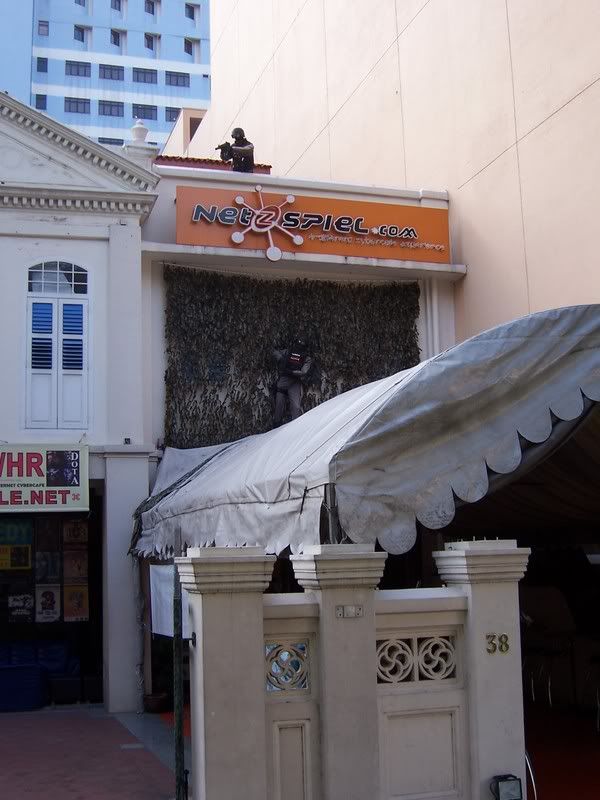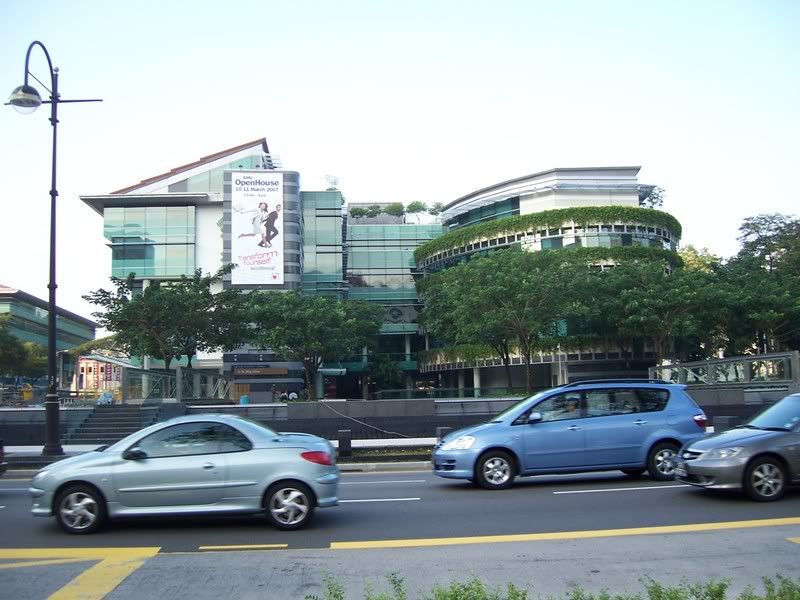 Some of the nice places along the street.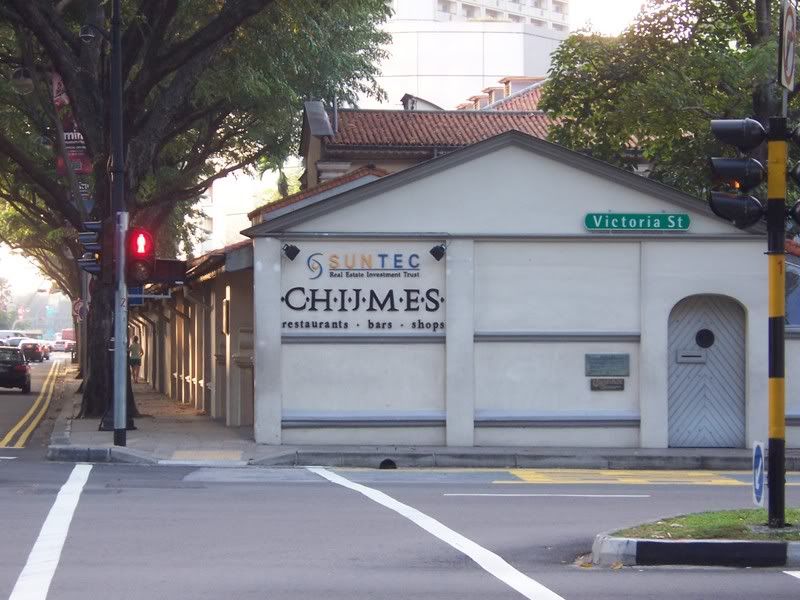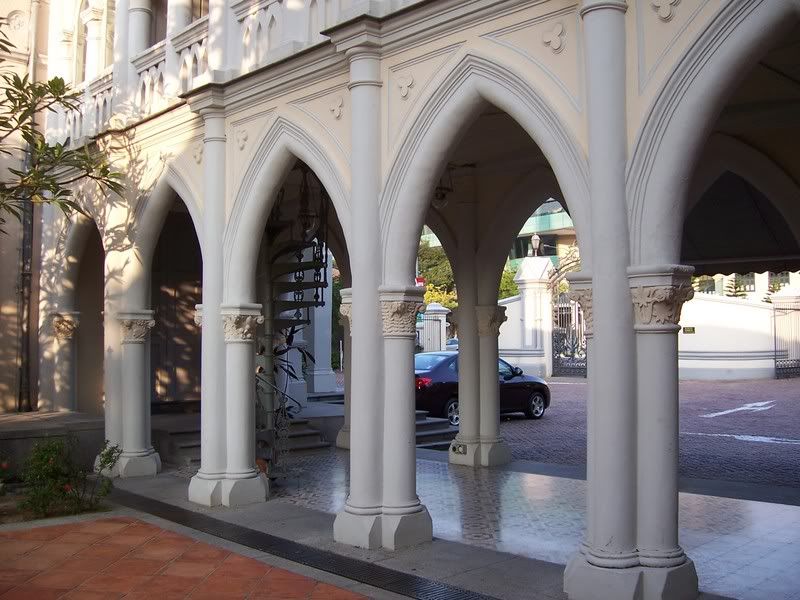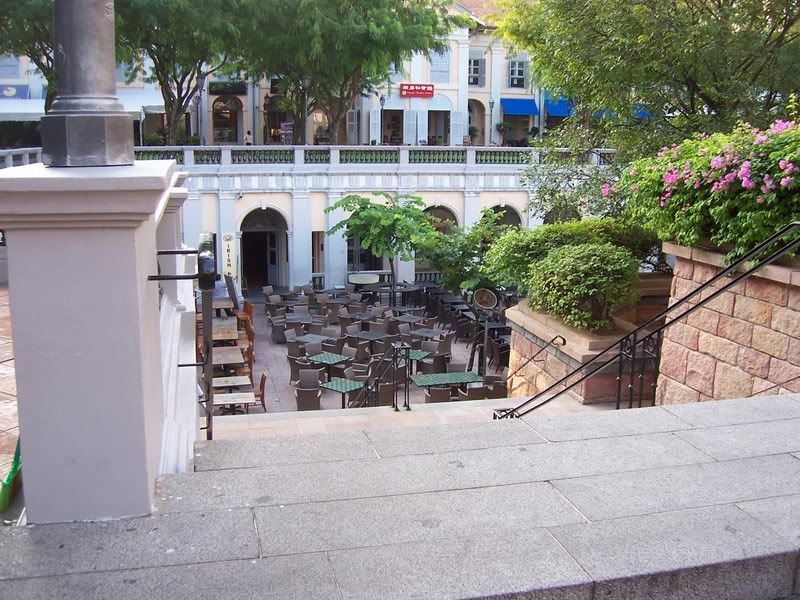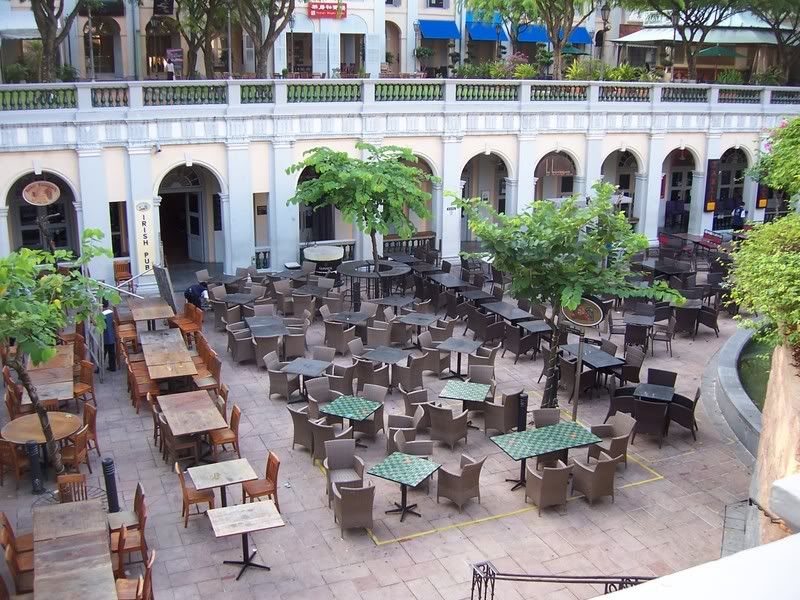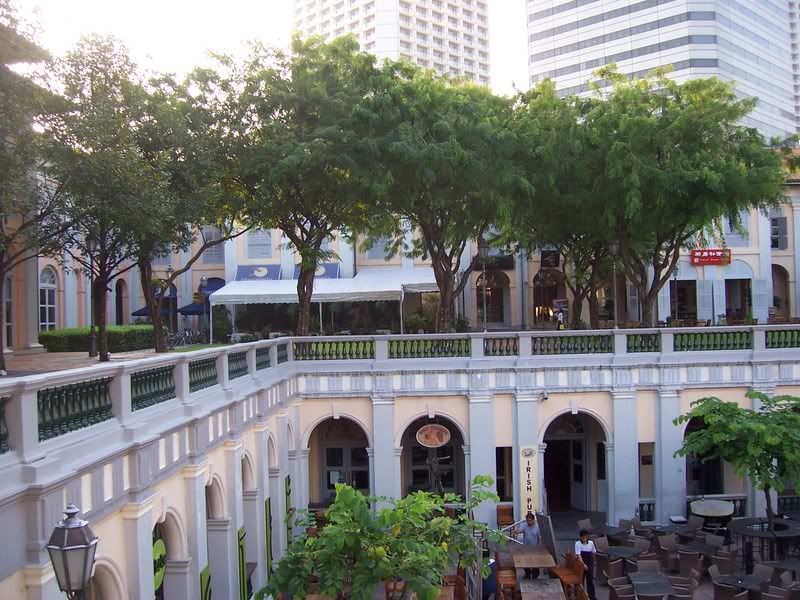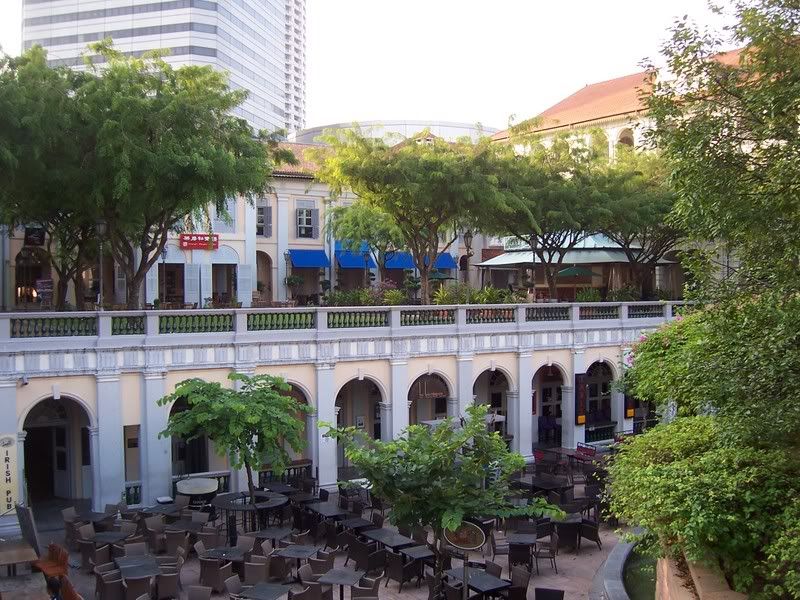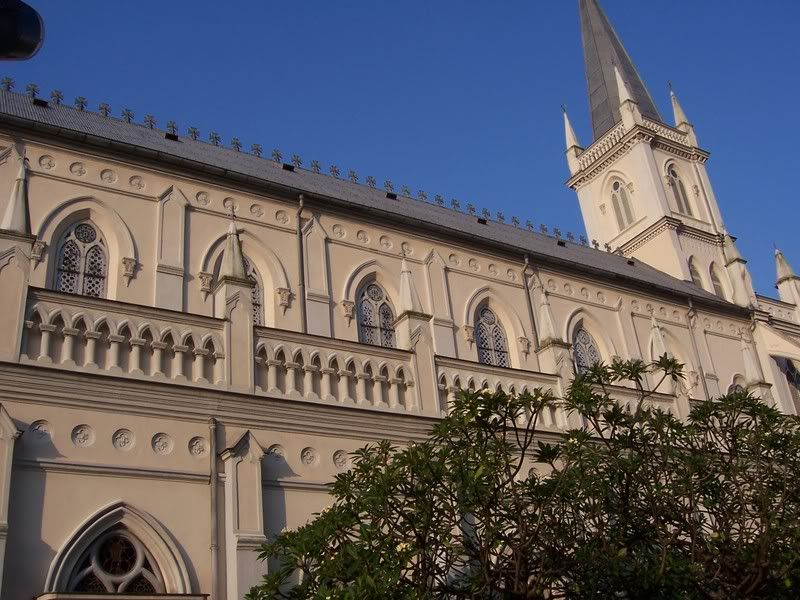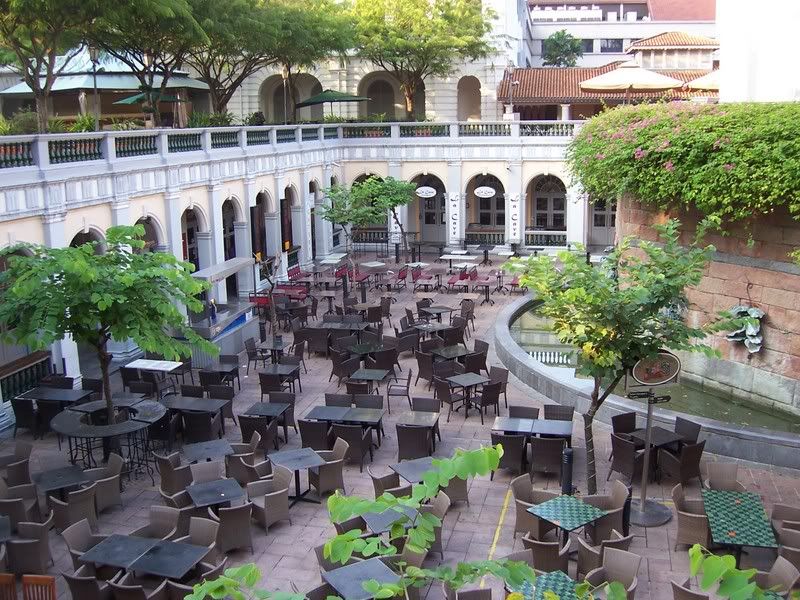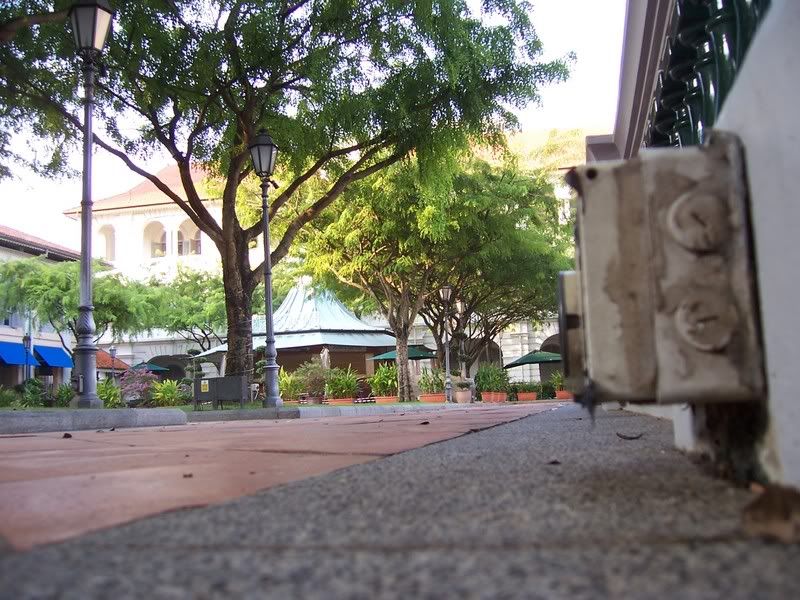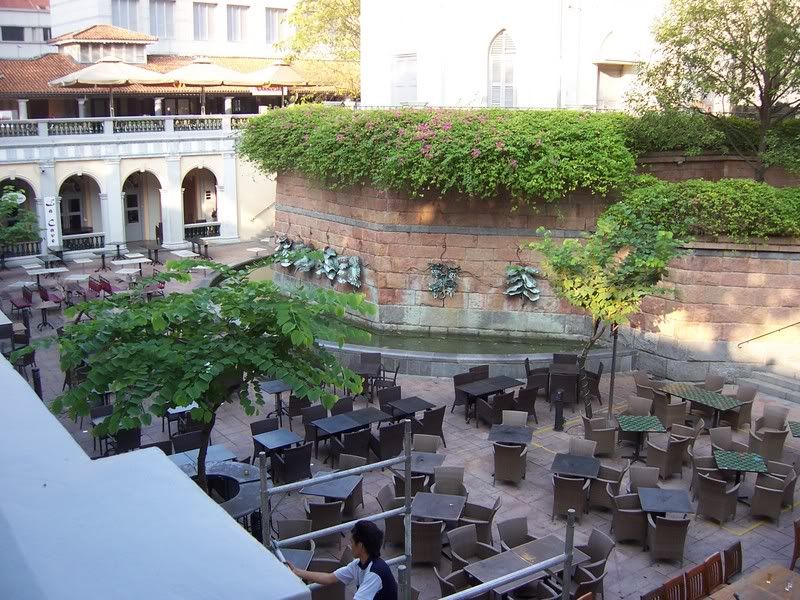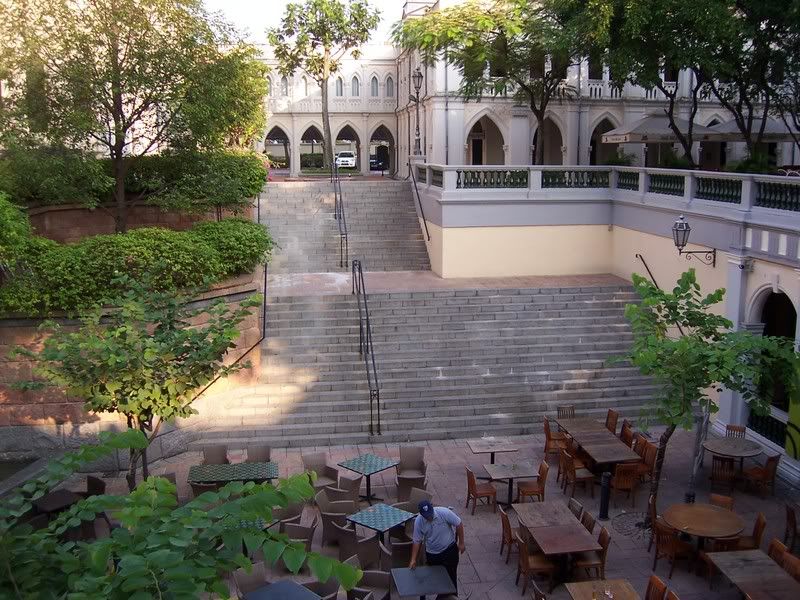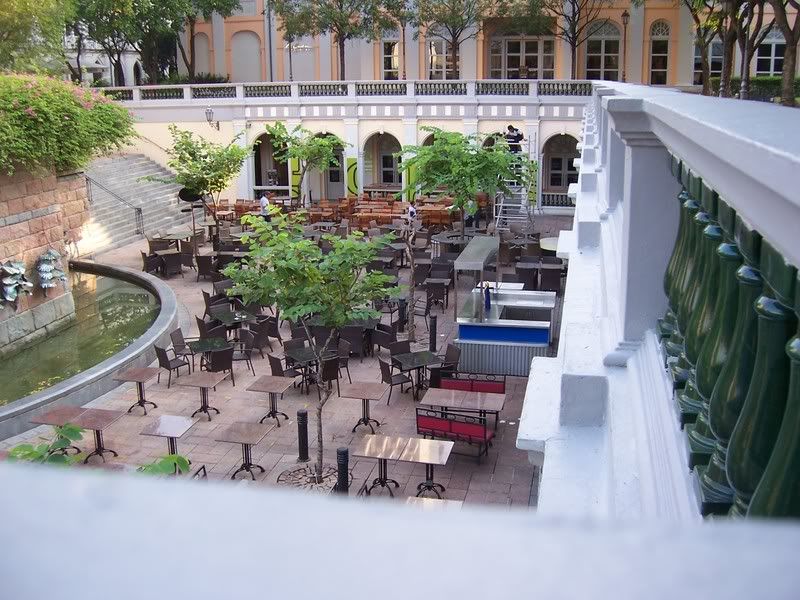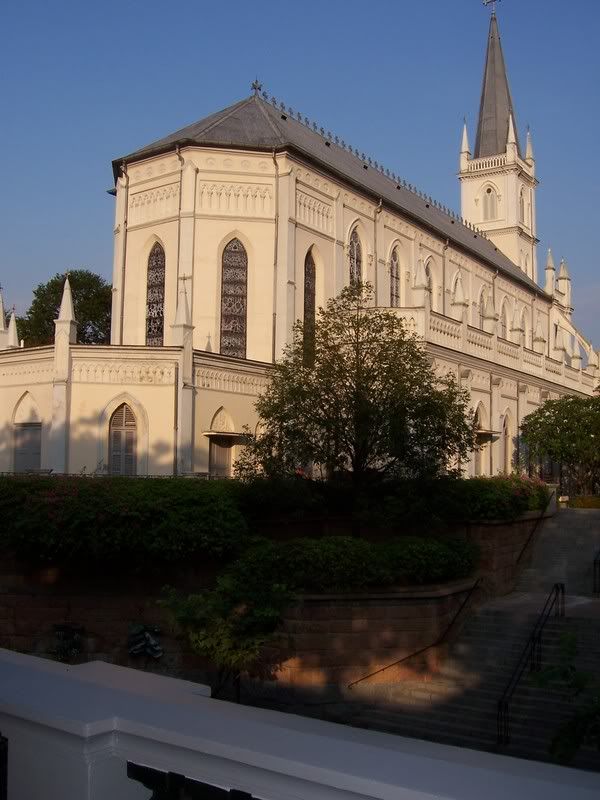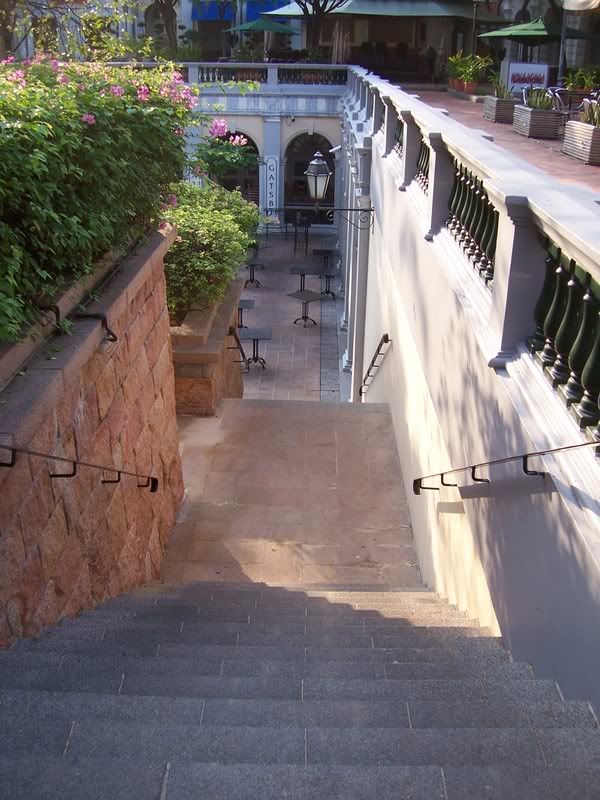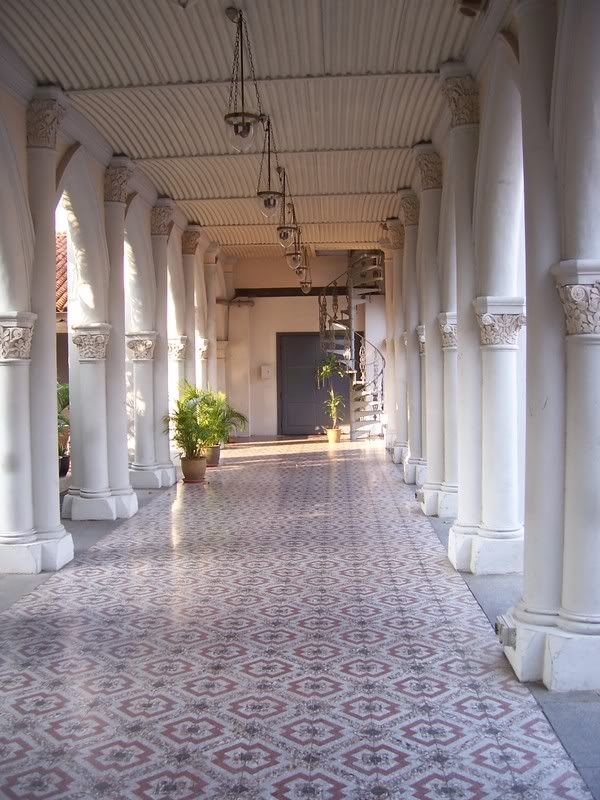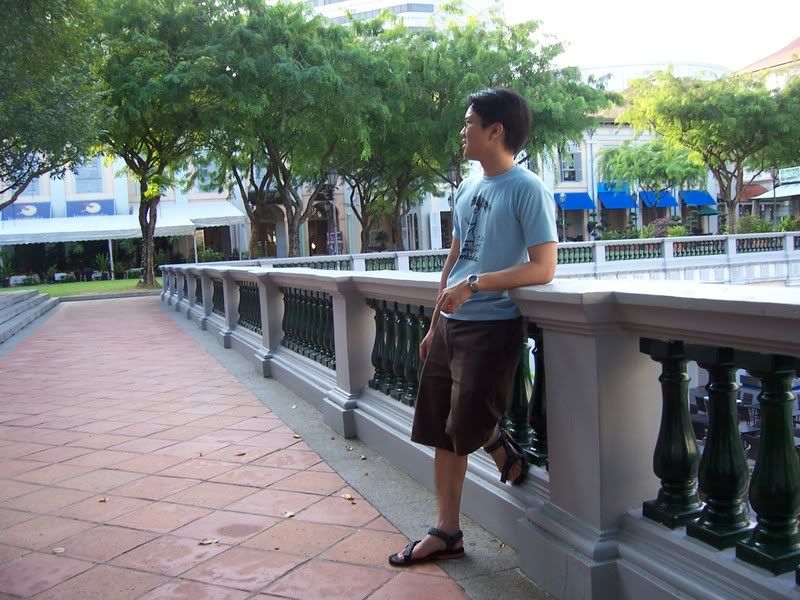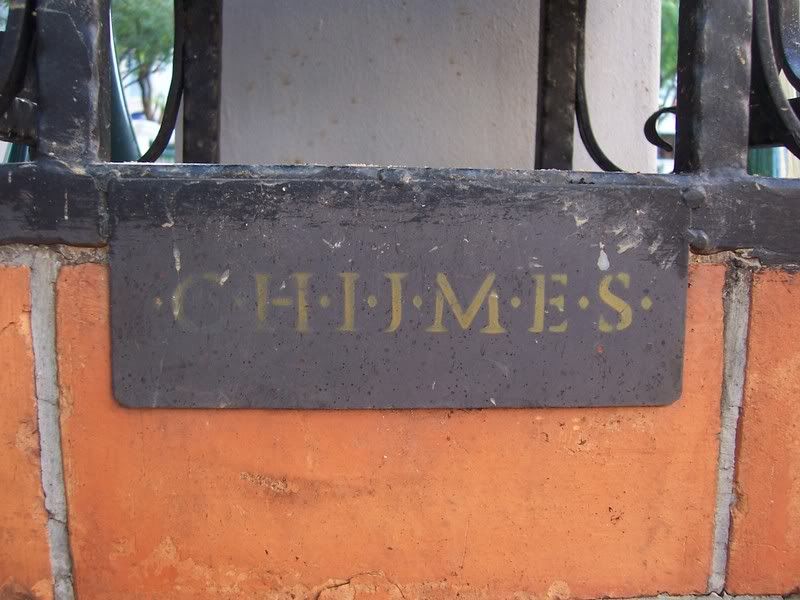 This area is called CHIJMES. Don't really know how to pronounce it, but it's a really cool place. During the day, it looks prety ordinary. But at night, it's just beautiful . Unfortunately, my camera's not that good taking night shots. It looks like a really romantic place.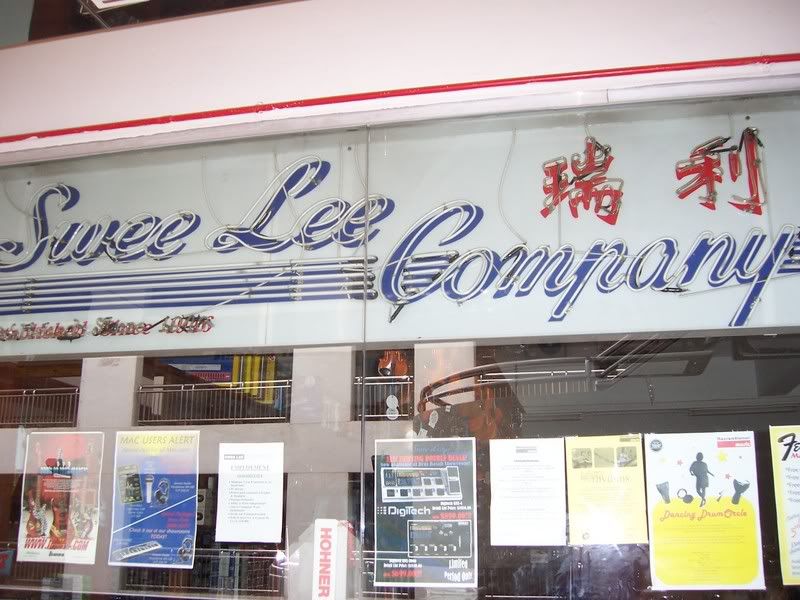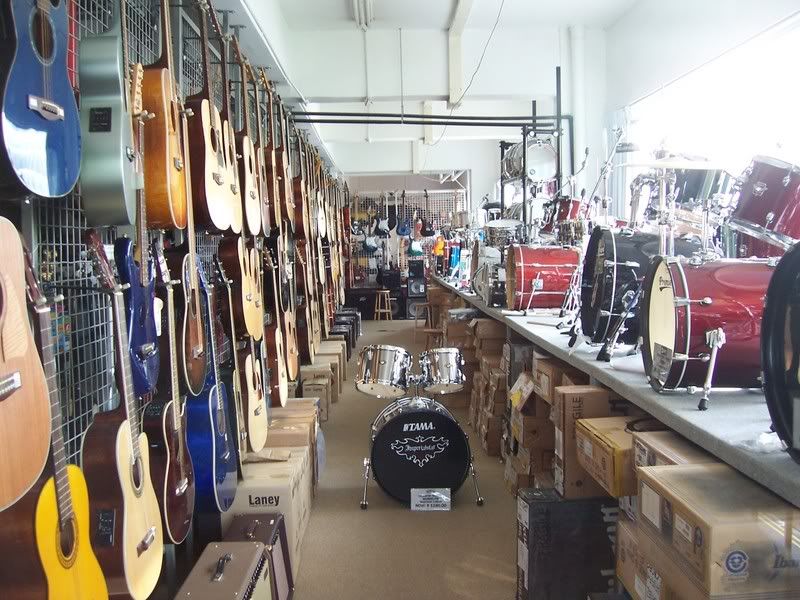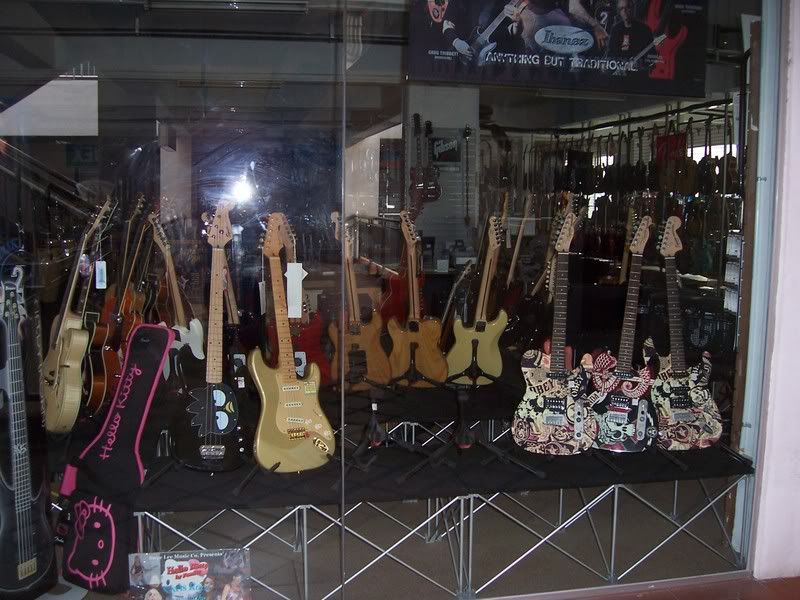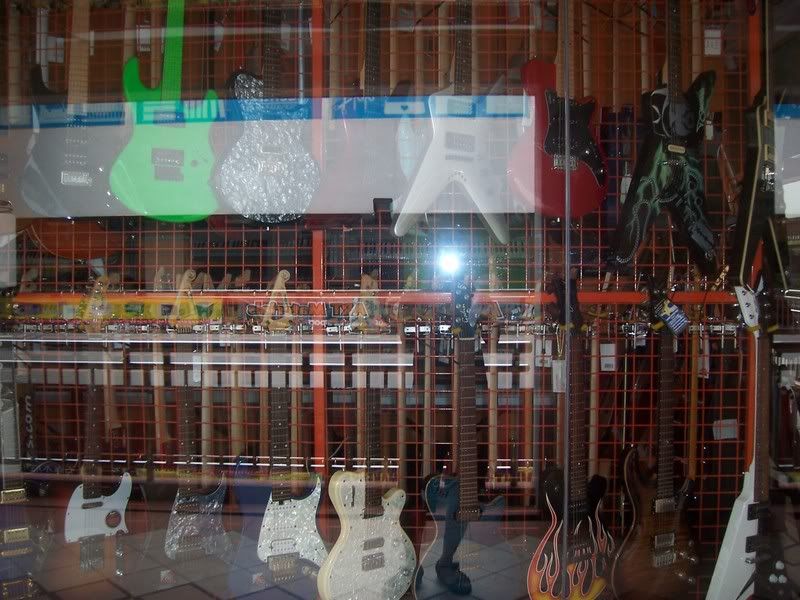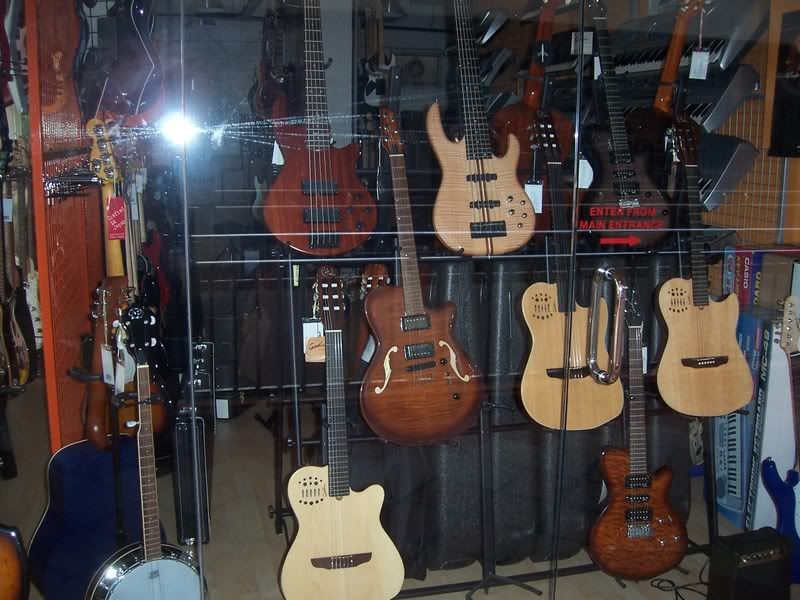 This was the main reason why I wanted to come to Singapore! But the shop was closed...as in, it wasn't going to be open till much later, but my bus was already waiting for me. Sigh. So near, yet so far.
My next stop, Hong Kong:)